YELLOWbird
Pictures
Post something on YELLOWbird's Wall
YELLOWbird's Wall
Posted by
armeek
2 months ago.
*Have a Wonderful Valentines Day Weekend………Stay safe.
1 Comments
Posted by
armeek
2 months ago.
★ 𝙏𝙤𝙥 𝙎𝙚𝙘𝙧𝙚𝙩 𝘿𝙧𝙪𝙢 𝘾𝙤𝙧𝙥𝙨……..*𝙎𝙬𝙞𝙩𝙯𝙚𝙧𝙡𝙖𝙣𝙙
Top Secret was founded in 1991, but has its roots in the rich drumming traditions of the band's home city, Basel, which is known for its annual carnival called Basler Fasnacht. The city is said to have over 3,000 active drummers at any one time.Basel drumming style is militaristic, derived from the military drumming drills of Swiss soldiers dating back to the Middle Ages. Top Secret in many ways adheres to the military nature of Basel drumming, but differs in many respects. Its drummers play at a much faster rate. Also, while traditional Basel drumming is somber and favors traditional marching tunes.

*𝙏𝙤𝙥 𝙎𝙚𝙘𝙧𝙚𝙩 𝘿𝙧𝙪𝙢 𝘾𝙤𝙧𝙥𝙨 @ 𝙍𝙤𝙮𝙖𝙡 𝙀𝙙𝙞𝙣𝙗𝙪𝙧𝙜𝙝 𝙈𝙞𝙡𝙞𝙩𝙖𝙧𝙮 𝙏𝙖𝙩𝙩𝙤𝙤


https://www.youtube.com/watch?v=TxsffsSyFaM
*𝙏𝙤𝙥 𝙎𝙚𝙘𝙧𝙚𝙩 𝘿𝙧𝙪𝙢 𝘾𝙤𝙧𝙥𝙨


https://www.youtube.com/watch?v=kd8UXijXtqM
★ 𝙃𝙤𝙥𝙚 𝙮𝙤𝙪 𝙖𝙧𝙚 𝙬𝙚𝙡𝙡 𝙢𝙮 𝙛𝙧𝙞𝙚𝙣𝙙…….𝙎𝙩𝙖𝙮 𝙨𝙖𝙛𝙚
0 Comments
Posted by
armeek
2 months ago.
ᗩᗯᗩᖇᗪ ᗯIᑎᑎIᑎG ᑕGI ᗩᑎIᗰᗩTEᗪ ᔕᕼOᖇT ᖴIᒪᗰ……………ᗯIᒪᗪ ᒪOᐯE
★ 𝘼 𝙮𝙤𝙪𝙣𝙜 𝙘𝙤𝙪𝙥𝙡𝙚 𝙝𝙚𝙖𝙙𝙨 𝙩𝙤 𝙩𝙝𝙚 𝙢𝙤𝙪𝙣𝙩𝙖𝙞𝙣𝙨 𝙛𝙤𝙧 𝙖 𝙧𝙤𝙢𝙖𝙣𝙩𝙞𝙘 𝙜𝙚𝙩𝙖𝙬𝙖𝙮 𝙞𝙣 𝙣𝙖𝙩𝙪𝙧𝙚. 𝙒𝙝𝙚𝙣 𝙩𝙝𝙚𝙮 𝙖𝙘𝙘𝙞𝙙𝙚𝙣𝙩𝙖𝙡𝙡𝙮 𝙚𝙣𝙙 𝙪𝙥 𝙠𝙞𝙡𝙡𝙞𝙣𝙜 𝙖 𝙛𝙪𝙧𝙧𝙮 𝙡𝙞𝙩𝙩𝙡𝙚 𝙧𝙤𝙙𝙚𝙣𝙩, 𝙩𝙝𝙚 𝙖𝙣𝙞𝙢𝙖𝙡𝙨 𝙧𝙖𝙡𝙡𝙮 𝙖𝙣𝙙 𝙜𝙤 𝙛𝙤𝙧 𝙧𝙚𝙫𝙚𝙣𝙜𝙚. 𝙄𝙩'𝙨 𝙧𝙖𝙩𝙝𝙚𝙧 𝙣𝙞𝙘𝙚 𝙩𝙤 𝙨𝙚𝙚 𝙩𝙝𝙚 𝙖𝙣𝙞𝙢𝙖𝙡𝙨 𝙜𝙚𝙩𝙩𝙞𝙣𝙜 𝙨𝙤𝙢𝙚 𝙧𝙚𝙨𝙥𝙚𝙘𝙩, 𝙛𝙤𝙧 𝙤𝙣𝙘𝙚, 𝙗𝙪𝙩 𝙢𝙖𝙣 𝙙𝙤𝙚𝙨 𝙩𝙝𝙞𝙨 𝙜𝙚𝙩 𝙗𝙧𝙪𝙩𝙖𝙡 𝙤𝙣𝙘𝙚 𝙩𝙝𝙚𝙮 𝙜𝙤 𝙖𝙛𝙩𝙚𝙧 𝙩𝙝𝙚𝙨𝙚 𝙩𝙬𝙤 𝙝𝙪𝙢𝙖𝙣𝙨. 𝙃𝙖! 𝘽𝙪𝙩 𝙩𝙝𝙖𝙩'𝙨 𝙚𝙭𝙖𝙘𝙩𝙡𝙮 𝙬𝙝𝙖𝙩 𝙢𝙖𝙠𝙚𝙨 𝙩𝙝𝙞𝙨 𝙨𝙪𝙘𝙝 𝙖 𝙪𝙣𝙞𝙦𝙪𝙚 𝙖𝙣𝙙 𝙘𝙧𝙖𝙯𝙮 𝙬𝙞𝙡𝙙 𝙨𝙝𝙤𝙧𝙩 𝙛𝙞𝙡𝙢. ..𝙂𝙤𝙧𝙮 𝘾𝙤𝙣𝙩𝙚𝙣𝙩….𝘿𝙤𝙣'𝙩 𝙢𝙚𝙨𝙨 𝙬𝙞𝙩𝙝 𝙢𝙤𝙩𝙝𝙚𝙧 𝙣𝙖𝙩𝙪𝙧𝙚…! 𝙊𝙧 𝙞𝙩 𝙬𝙞𝙡𝙡 𝙢𝙚𝙨𝙨 𝙬𝙞𝙩𝙝 𝙮𝙤𝙪 𝙗𝙖𝙘𝙠.
𝙃𝙖𝙫𝙚 𝙖 𝙜𝙧𝙚𝙖𝙩 𝙬𝙚𝙚𝙠 𝙖𝙝𝙚𝙖𝙙…….𝙎𝙩𝙖𝙮 𝙨𝙖𝙛𝙚
★ 𝙍𝙪𝙣𝙏𝙞𝙢𝙚: 7𝙢𝙞𝙣….» https://vimeo.com/499678863
0 Comments
Posted by
armeek
2 months ago.
★ ᕼᗩᐯE ᗩ ᗯOᑎᗪEᖇᖴᑌᒪ ᗯEEK………………..ᔕTᗩY ᔕᗩᖴE ᗰY ᖴᖇIEᑎᗪ.

2 Comments
Posted by
armeek
3 months ago.

Cirque du Soleil - KURIOS – Cabinet of Curiosities….*60-MINUTE SPECIAL
We have something special for our fans! Since you cannot come to us, we're coming to you with a #CirqueConnect hour-long special.Enjoy a front-row seat to awe-inspiring moments of the larger-than-life shows of KURIOS


RunTime:60min…*Enjoy….https://www.youtube.com/watch?v=nQ5eUJNXrMw
0 Comments
Posted by
armeek
3 months ago.

A Sports Car With a Hot Rod's Heart……..The 1950 Allard K1
Sydney Allard's apprenticeship with a London dealer selling both Daimlers and Buicks left him with a thorough understanding of the differences between British and American cars, as well as the strengths and weaknesses of each. By the time he began building cars of his own in the late 1930s, his preference was for a light and nimble chassis, typically infused with flathead Ford V-8 power. One such example, a unique 1950 Allard K1.


The two-seat Allard K1 debuted in 1946, featuring a 106-inch wheelbase instead of the 112-inch wheelbase. Designed to be used on road and track, the K1 used a rear axle and transverse leaf spring setup, combined with a split-axle, transverse leaf spring front suspension.In addition to engines from Ford, later K1 models also used engines from Cadillac and Lincoln.


The K1 is powered by a 1947 Mercury Type 59A flathead V-8, bored and stroked to 295-cu.in. and fed by a trio of Stromberg 97 carburetors perched atop an Edelbrock manifold. Equipped with Edelbrock heads as well, output is quite likely higher than the stated 85 horsepower, and torque is sent to the car's rear wheels via a three-speed manual transmission.


Allards quickly developed a reputation as fearsome cars to drive, thanks in part to their high power-to-weight ratio and aggressive suspension tuning.Some called Allard's cars crude, but perhaps purpose-built was a more fitting descriptor. Sydney Allard was a racer first and a constructor second, so his sports and racing cars were targeted towards those of a similar leaning.


Have A Great Weekend……….*Stay Healthy My Friend
2 Comments
Posted by
armeek
3 months ago.

0 Comments
Posted by
armeek
3 months ago.
~ I hope all your Christmas wishes come true, and all the stresses of life are forgotten in the warmth of this holiday season.Watch the movies you love, sing the carols from your youth, and remember to remember each minute and each hour to keep………….*Happy Holidays My Friend

0 Comments
Posted by
armeek
4 months ago.

…𝑯𝒐𝒑𝒆 𝒂𝒍𝒍 𝒊𝒔 𝒘𝒆𝒍𝒍 𝒎𝒚 𝒇𝒓𝒊𝒆𝒏𝒅…………..𝑯𝒂𝒗𝒆 𝒂 𝒘𝒐𝒏𝒅𝒆𝒓𝒇𝒖𝒍 𝒘𝒆𝒆𝒌…………𝑺𝒕𝒂𝒚 𝒔𝒂𝒇𝒆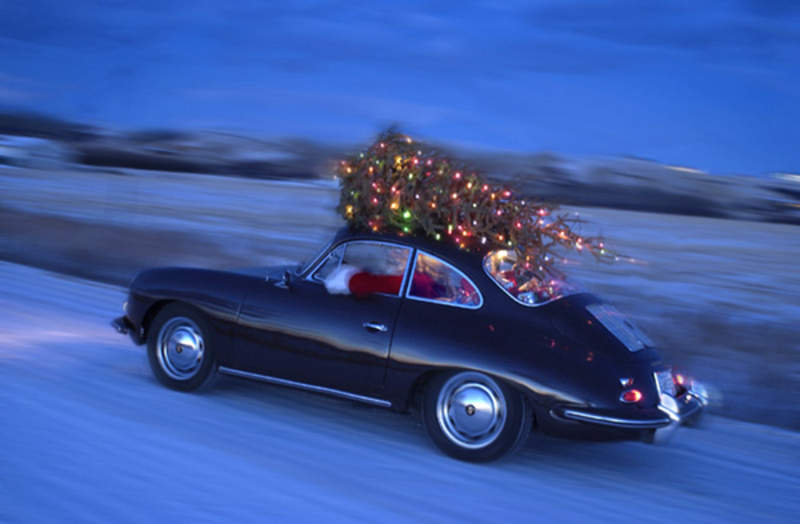 1 Comments
Posted by
YELLOWbird
4 months ago.
'He Is Going to Test Our Democracy as It Has Never Been Tested'
Why Nixon's former lawyer John Dean worries Trump could be one of the most corrupt presidents ever—and get away with it.
MCKAY COPPINS JANUARY 17, 2017 The Atlantic
Sometime early last fall, John Dean says he began having nightmares about a Trump presidency. He would wake in the middle of the night, agitated and alarmed, struggling to calm his nerves. "I'm not somebody who remembers the details of dreams," he told me in a recent phone call from his home in Los Angeles. "I just know that they were so bad that I'd force myself awake and out of bed just to get away from them."
Few people are more intimately acquainted than Dean with the consequences of an American presidency gone awry. As White House counsel under President Richard Nixon from 1970 to 1973, he was a key figure in the Watergate saga—participating in, and then helping to expose, the most iconic political scandal in modern U.S. history. In the decades since then, Dean has parlayed that resume line into something of a franchise, penning several books and countless columns on the theme of presidential abuses of power.
These days, he's finding his subject matter more distressing than usual.
"The American presidency has never been at the whims of an authoritarian personality like Donald Trump," Dean, who is now 78, told me. "He is going to test our democracy as it has never been tested."
With Trump preparing to take the oath of office this week, some of his more imaginative critics foresee a Nixonian demise on the horizon—the corrupt commander-in-chief felled by his own hubris, forced out of office. But if prophesies of impeachment seem a tad dramatic, Dean's own forecast for the next four years is arguably much grimmer. He is not only convinced that Trump will be worse than Nixon in virtually every way—he thinks he'll probably get away with it.
Dean's near-panicked take on the incoming president is shaped in large part by his years in the Nixon White House. In Trump, Dean says he has observed many of his former boss's most dangerous traits—obsessive vengefulness, reflexive dishonesty, all-consuming ambition—but none of Nixon's redeeming qualities.
"I used to have one-on-one conversations with [Nixon] where I'd see him checking his more authoritarian tendencies," Dean recalled. "He'd say, 'This is something I can't say out loud…' or, 'That is something the president can't do.'" To Dean, these moments suggested a functioning sense of shame in Nixon, something he was forced to wrestle with in his quest for power. Trump, by contrast, appears to Dean unmolested by any such struggle.
Unchecked, Dean worries, these neo-Nixonian instincts will only grow stronger once Trump enters the Oval Office—a place where every occupant since Nixon has found new ways to expand his authority and further his reach. "Barack Obama, like most presidents, did not dispose of any of the executive powers he inherited," Dean said. "Hang on when Trump and his crew fully appreciate the extraordinary powers they will have—it is not only going to be thrilling, but dangerous." (Dean, who now considers himself an independent, was also strongly critical of George W. Bush's presidency.)
Those hoping Trump's presidency will end in a Watergate-style meltdown point to the litany of scandals-in-waiting that will follow him into office—from his alleged ties to Russia, to the potential conflicts of interest lurking in his vast business network. Dean agrees that "he's carrying loads of potential problems into the White House with him," and goes even further in his assessment: "I don't think Richard Nixon even comes close to the level of corruption we already know about Trump."
Yet, he's profoundly pessimistic about the prospect of Trump facing any true accountability while in office. In the four decades since Nixon resigned, Dean says, the institutions that are meant to keep a president's power in check—the press, Congress, even the courts—have been rendered increasingly weak and ineffectual by a sort of creeping partisan paralysis. (Imagine, if you dare, the Breitbart headlines that would follow Woodward and Bernstein's first scoop if they were breaking their story today.)
More broadly, Dean believes the American electorate has become desensitized to political scandal. In the years immediately following Watergate, he said, politicians were on high alert, and so was the public. But since then, that culture of vigilance has so eroded that it's nearly impossible now to envision a sin so grave, or a revelation so explosive, that it would lead to the ouster of a sitting president. "The Trump campaign is an interesting measure of how high the tolerance has gotten for a public figure's misbehavior," he said, citing the candidate's now-infamous comments on the leaked Access Hollywood tape as just one example.
Add to all this the realities of the current political landscape, and Dean says Trump will almost certainly weather whatever storms he faces during his presidency. "Unless Trump is a such a disaster that the public rises up and changes control of Congress in the mid-term elections, he is very safe."
Dean is less sure, however, of how the republic will look at the end of a Trump presidency. "By nature, I am an optimist," he told me. "But Trump as president is going to be about surviving disaster."
0 Comments
Posted by
YELLOWbird
4 months ago.
So thankful to live in the country to the North. . .
Trump's Farewell Address, in his own words
Opinion by Dana Milbank, Columnist (The Washington Post)
November 27, 2020 at 4:28 PM EST
Two-hundred twenty-four years ago, the first president retired with a passionate warning against political parties becoming "potent engines, by which cunning, ambitious, and unprincipled men will be enabled to subvert the power of the people."
Now, as a defeated president mobilizes his party in an open (if bumbling) attempt to overturn a free and fair election, and as Republican congressional leaders shamefully legitimize his behavior, George Washington's Farewell Address takes on renewed importance.
"The alternate domination of one faction over another, sharpened by the spirit of revenge … is itself a frightful despotism," Washington warned. And, "sooner or later the chief of some prevailing faction, more able or more fortunate than his competitors, turns this disposition to the purposes of his own elevation, on the ruins of public liberty."
President Trump, who has no purpose other than his own elevation, will never pen such a speech. But in the weeks that have passed since the election, he has already given us his farewell address of sorts. Here it is, assembled entirely from his own words and tweets:
This election was a fraud. A total fraud. It was a fraudulent election. This was a massive fraud. This fraud has taken place. You have a fraudulent system. Fraudulent voting and fraudulent votes. There's tremendous fraud here. There's fraud all over the place. Massive fraud has been found.
We're like a Third World country. We will find tens of thousands of fraudulent and illegal votes. You're gonna find fraud of hundreds of thousands of votes per state. They used covid in order to defraud the people of this country. Biden can only enter the White House as president if he can prove that his ridiculous "80,000,000 votes" were not fraudulently or illegally obtained. I just don't see Americans rolling over for this election fraud. Our big lawsuit, which spells out in great detail all of the ballot fraud and more, will soon be filled (sic).
RIGGED ELECTION! This Election was RIGGED. This, it was a rigged election. Very sad to say it, this election was rigged. This was a 100% RIGGED ELECTION They know it was a rigged election. At the highest level it was a rigged election. This election was a rigged election.
This was an election that we won easily. We won it by a lot. I won Pennsylvania by a lot. In Georgia, I won by a lot. I won that by hundreds of thousands of votes. There's no way Trump didn't win Pennsylvania because the energy industry was all for him. No, we won by a lot. We were robbed. We got many votes more than Ronald Reagan.
This election was lost by the Democrats. They cheated. They flooded everybody with ballots. They're horrible people, and they're people that don't love our country.
Horrible things went on. Many other things were happening that were horrible. Just horrible. This is horrible what's taking place. All of the horrible things that happened to poll watchers. If you were a Republican poll watcher you were treated like a dog.
Dead people were requesting ballots. Not only were they coming in and putting in a ballot, but dead people were requesting ballots, and they were dead for years. Dead people voting all over the place.
It's a corrupt system. The most corrupt election in American political history. Corrupt election! This is corrupt. We'll not allow the corruption to steal such an important election. Working hard to clean up the stench of the 2020 Election Hoax! The 2020 Election was a total scam.
We have judges that are afraid to make a decision. Nevada is turning out to be a cesspool. Detroit and Philadelphia — known as two of the most corrupt political places anywhere. Why isn't the @GaSecofState Brad Raffensperger, a so-called Republican, allowing us to look at signatures on envelopes?
Those machines are fixed, they're rigged. People say the votes are counted in foreign countries and much worse than that. VOTES SWITCHED FROM PRESIDENT TRUMP TO BIDEN.
Fake ballots. Fake votes. Fake recounts. Fake results. Fake pollsters. Fake polls. FAKE NEWS.
I concede NOTHING! It's going to be a very hard thing to concede because we know there was massive fraud. Should President Trump concede to Biden? Poll Results: No: 190,593 (98.9%). This election has to be turned around. They have to turn over the results.
Have a great life General Flynn! Rudy, you were the greatest mayor. Thanksgiving is a special day for turkeys. Don't talk to me that way. I'm the president of the United States. I concede NOTHING!!!!!
0 Comments