Researcher
| | |
| --- | --- |
| About Me: | |
| Hobbies: | Not Entered |
Pictures
Post something on Researcher's Wall
Researcher's Wall
Posted by
armeek
24 days ago.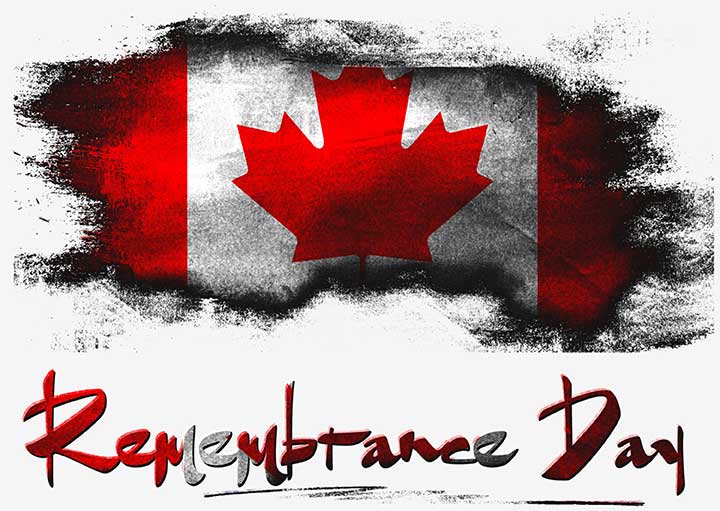 🍁Remembrance Day is commemorated on November 11th each year and marks the end of World War I in 1918. It may also be commonly known as Armistice Day and Veterans Day.On Remembrance Day, Canadians pause to honour the men and women who have served and have died so we can live free in this amazing country and continue to serve Canada during hard times,conflict, and peace. Remembrance Day, also known as Poppy Day, due to the tradition of the remembrance poppy, is a day observed in Commonwealth member states. The tradition goes back to the end of the First World War as a way to honor the members of their armed forces who have died in the line of duty.


🍁Australians observe one minute's silence at 11 am, in memory of those who died or suffered in all wars and armed conflicts and appreciation of their sacrifice. Although Australia and New Zealand observe Remembrance Day on ANZAC Day memorials in remembrance of those who fell in the First World War. France Remembrance Day It commemorates the armistice signed between the Allies and Germany at Compiègne, France, for the cessation of hostilities on the Western Front. The United States used to commemorate Armistice Day on November 11. However, in 1954 they changed the name to Veterans Day.
Canada and the United Kingdom used in Remembrance Day ceremonies as a caution against forgetting those who died in war.
🍁 Canadian Armed Forces *Highway of Heroes
https://www.youtube.com/watch?v=AI6bzAy6Amg
2 Comments
Posted by
armeek
28 days ago.
📽️ ᔕᕼOᖇT ᖴIᒪᗰ………..𝘼𝙣𝙞𝙢𝙖𝙡 𝘾𝙧𝙤𝙨𝙨𝙞𝙣𝙜 𝙃𝙤𝙧𝙧𝙤𝙧 𝙎𝙥𝙤𝙤𝙛………….★ 𝘿𝙤𝙣'𝙩 𝙋𝙚𝙚𝙠!
Filmmaker Julian Terry has written, produced, shot, edited, and directed this fun horror parody of 𝘼𝙣𝙞𝙢𝙖𝙡 𝘾𝙧𝙤𝙨𝙨𝙞𝙣𝙜 , called……..*𝘿𝙤𝙣'𝙩 𝙋𝙚𝙚𝙠.


𝘿𝙤𝙣'𝙩 𝙋𝙚𝙚𝙠's premise is based around the concept that the game is integrated with the real world and every action the protagonist makes within the game appears in the real world. It's not long before things take a sinister turn as an otherworldly presence comes to fruition.


Julian Terry advises users don't play Animal Crossing late at night.
𝐑𝐮𝐧𝐓𝐢𝐦𝐞: 7Min…………..

https://vimeo.com/449171610
★ ᕼᗩᐯE ᗩ GᖇEᗩT ᗯEEKEᑎᗪ………….ᔕTᗩY ᔕᗩᖴE
0 Comments
Posted by
armeek
1 month ago.

0 Comments
Posted by
armeek
1 month ago.
ᕼᗩᐯᕮ ᗩ ᗯOᑎᗪᕮᖇᖴᑌᒪ ᗯᕮᕮK………*STᗩY ᕼᕮᗩᒪTᕼY ᗰY ᖴᖇIᕮᑎᗪ.

0 Comments
Posted by
nowt
1 month ago.
2 Comments
Posted by
armeek
1 month ago.
Hope you are well……*Happy Sunday…….Have a wonderful week ahead.

2 Comments
Posted by
onetoughcrowd
7 months ago.
Hello - Did anyone ever answer you about your question about things being held up because of COVID-19?
2 Comments
Posted by
armeek
7 months ago.

𝐎𝐮𝐫 𝐥𝐢𝐯𝐞𝐬 𝐡𝐚𝐯𝐞 𝐜𝐡𝐚𝐧𝐠𝐞𝐝 𝐝𝐫𝐚𝐦𝐚𝐭𝐢𝐜𝐚𝐥𝐥𝐲 𝐝𝐮𝐫𝐢𝐧𝐠 𝐭𝐡𝐞 𝐂𝐎𝐕𝐈𝐃-𝟏𝟗 𝐩𝐚𝐧𝐝𝐞𝐦𝐢𝐜, 𝐚𝐧𝐝 𝐢𝐭 𝐜𝐚𝐧 𝐟𝐞𝐞𝐥 𝐚 𝐥𝐢𝐭𝐭𝐥𝐞 𝐨𝐯𝐞𝐫𝐰𝐡𝐞𝐥𝐦𝐢𝐧𝐠 𝐚𝐭 𝐭𝐢𝐦𝐞𝐬. 𝐁𝐮𝐭 𝐧𝐨𝐰, 𝐩𝐞𝐨𝐩𝐥𝐞 𝐚𝐫𝐨𝐮𝐧𝐝 𝐭𝐡𝐞 𝐰𝐨𝐫𝐥𝐝 𝐟𝐨𝐮𝐧𝐝 𝐚 𝐰𝐚𝐲 𝐭𝐨 𝐛𝐫𝐢𝐧𝐠 𝐡𝐨𝐩𝐞, 𝐭𝐡𝐫𝐨𝐮𝐠𝐡 𝐨𝐧𝐞 𝐬𝐢𝐦𝐩𝐥𝐞 𝐩𝐡𝐫𝐚𝐬𝐞……#𝐄𝐯𝐞𝐫𝐲𝐭𝐡𝐢𝐧𝐠 𝐖𝐢𝐥𝐥 𝐁𝐞 𝐎𝐤…..#𝐂𝐚 𝐕𝐚 𝐁𝐢𝐞𝐧 𝐀𝐥𝐥𝐞r


𝐒𝐭𝐚𝐲 𝐇𝐞𝐚𝐥𝐭𝐡𝐲 𝐦𝐲 𝐟𝐫𝐢𝐞𝐧𝐝.
0 Comments
Posted by
armeek
8 months ago.
⭐ 𝙃𝙖𝙫𝙚 𝙖 𝙬𝙤𝙣𝙙𝙚𝙧𝙛𝙪𝙡 𝙖𝙣𝙙 𝙨𝙖𝙛𝙚 𝙬𝙚𝙚𝙠………………𝙎𝙩𝙖𝙮 𝙃𝙚𝙖𝙡𝙩𝙝𝙮

0 Comments