Johnny2Stripes
| | |
| --- | --- |
| About Me: | I have thousands of hours of film/tv series. |
| Hobbies: | Karate, KickBoxing, Gym, Movies, Cider, Anything Japanese, Russian, Building Gaming PC's, WRU, Wikileaks, Anonymous. |
Pictures
Post something on Johnny2Stripes's Wall
Johnny2Stripes's Wall
Posted by
armeek
7 days ago.

A Sports Car With a Hot Rod's Heart……..The 1950 Allard K1
Sydney Allard's apprenticeship with a London dealer selling both Daimlers and Buicks left him with a thorough understanding of the differences between British and American cars, as well as the strengths and weaknesses of each. By the time he began building cars of his own in the late 1930s, his preference was for a light and nimble chassis, typically infused with flathead Ford V-8 power. One such example, a unique 1950 Allard K1.


The two-seat Allard K1 debuted in 1946, featuring a 106-inch wheelbase instead of the 112-inch wheelbase. Designed to be used on road and track, the K1 used a rear axle and transverse leaf spring setup, combined with a split-axle, transverse leaf spring front suspension.In addition to engines from Ford, later K1 models also used engines from Cadillac and Lincoln.


The K1 is powered by a 1947 Mercury Type 59A flathead V-8, bored and stroked to 295-cu.in. and fed by a trio of Stromberg 97 carburetors perched atop an Edelbrock manifold. Equipped with Edelbrock heads as well, output is quite likely higher than the stated 85 horsepower, and torque is sent to the car's rear wheels via a three-speed manual transmission.


Allards quickly developed a reputation as fearsome cars to drive, thanks in part to their high power-to-weight ratio and aggressive suspension tuning.Some called Allard's cars crude, but perhaps purpose-built was a more fitting descriptor. Sydney Allard was a racer first and a constructor second, so his sports and racing cars were targeted towards those of a similar leaning.


Have A Great Weekend……….*Stay Healthy My Friend
0 Comments
Posted by
armeek
15 days ago.

0 Comments
Posted by
armeek
27 days ago.
~ I hope all your Christmas wishes come true, and all the stresses of life are forgotten in the warmth of this holiday season.Watch the movies you love, sing the carols from your youth, and remember to remember each minute and each hour to keep………….*Happy Holidays My Friend

0 Comments
Posted by
armeek
2 months ago.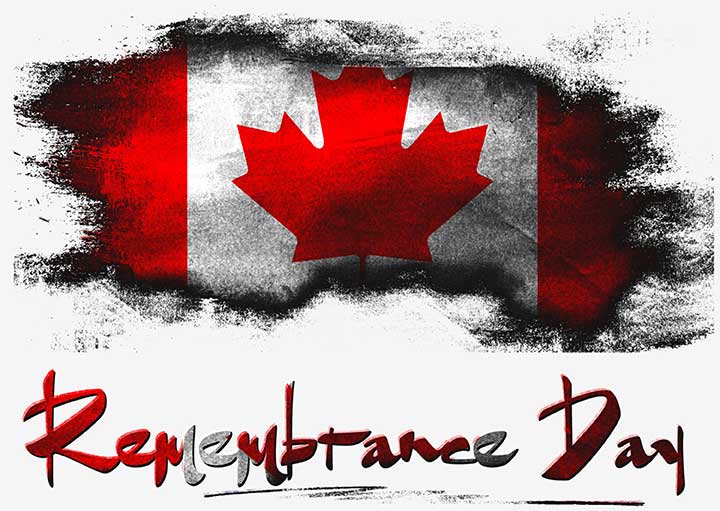 🍁Remembrance Day is commemorated on November 11th each year and marks the end of World War I in 1918. It may also be commonly known as Armistice Day and Veterans Day.On Remembrance Day, Canadians pause to honour the men and women who have served and have died so we can live free in this amazing country and continue to serve Canada during hard times,conflict, and peace. Remembrance Day, also known as Poppy Day, due to the tradition of the remembrance poppy, is a day observed in Commonwealth member states. The tradition goes back to the end of the First World War as a way to honor the members of their armed forces who have died in the line of duty.


🍁Australians observe one minute's silence at 11 am, in memory of those who died or suffered in all wars and armed conflicts and appreciation of their sacrifice. Although Australia and New Zealand observe Remembrance Day on ANZAC Day memorials in remembrance of those who fell in the First World War. France Remembrance Day It commemorates the armistice signed between the Allies and Germany at Compiègne, France, for the cessation of hostilities on the Western Front. The United States used to commemorate Armistice Day on November 11. However, in 1954 they changed the name to Veterans Day.
Canada and the United Kingdom used in Remembrance Day ceremonies as a caution against forgetting those who died in war.
🍁 Canadian Armed Forces *Highway of Heroes
https://www.youtube.com/watch?v=AI6bzAy6Amg
0 Comments
Posted by
armeek
2 months ago.
📽️ ᔕᕼOᖇT ᖴIᒪᗰ………..𝘼𝙣𝙞𝙢𝙖𝙡 𝘾𝙧𝙤𝙨𝙨𝙞𝙣𝙜 𝙃𝙤𝙧𝙧𝙤𝙧 𝙎𝙥𝙤𝙤𝙛………….★ 𝘿𝙤𝙣'𝙩 𝙋𝙚𝙚𝙠!
Filmmaker Julian Terry has written, produced, shot, edited, and directed this fun horror parody of 𝘼𝙣𝙞𝙢𝙖𝙡 𝘾𝙧𝙤𝙨𝙨𝙞𝙣𝙜 , called……..*𝘿𝙤𝙣'𝙩 𝙋𝙚𝙚𝙠.


𝘿𝙤𝙣'𝙩 𝙋𝙚𝙚𝙠's premise is based around the concept that the game is integrated with the real world and every action the protagonist makes within the game appears in the real world. It's not long before things take a sinister turn as an otherworldly presence comes to fruition.


Julian Terry advises users don't play Animal Crossing late at night.
𝐑𝐮𝐧𝐓𝐢𝐦𝐞: 7Min…………..

https://vimeo.com/449171610
★ ᕼᗩᐯE ᗩ GᖇEᗩT ᗯEEKEᑎᗪ………….ᔕTᗩY ᔕᗩᖴE
0 Comments
Posted by
armeek
2 months ago.

0 Comments
Posted by
armeek
2 months ago.
ᕼᗩᐯᕮ ᗩ ᗯOᑎᗪᕮᖇᖴᑌᒪ ᗯᕮᕮK………*STᗩY ᕼᕮᗩᒪTᕼY ᗰY ᖴᖇIᕮᑎᗪ.

0 Comments
Posted by
armeek
3 months ago.
The 1954 Talbot-Lago T26 Grand Sport Coupe……*Supreme Elegance


Talbot-Lago introduced its new coupe in the fall of 1947 amid brewing financial difficulties. The existing T16 Grand Sport model donated its chassis for the new version, but Talbot wanted a shorter coupe. And they weren't kidding the T16 chassis was 123 inches long, but after engineers at Talbot finalized the T26 version, just 104 inches remained. This Extra Short Chassis entered series production in 1948. For customers who wanted more space, Talbot also offered a Longue version of their super short chassis, which measured in at 110 inches.


The 4.5-liter inline-six engine from the Record was tuned up to 190 or 195 horsepower. The engine's considerable power was achieved through features like triple carburetors and a hollowed-out camshaft. Top speed was around 124 miles per hour, depending on what sort of body the owner fitted. Well suited for racing or luxury duty, the T26 was one of the most powerful production cars in existence at the time.


Production started out slowly, and in its first full year of 1948 just 12 examples of the Grand Sport were made. Talbot kept building the T26 at a very slow pace. Though the model continued through early 1955, only around 20 were made.


Hope you are well………*Happy Sunday……..Have a great week ahead.
0 Comments
Posted by
armeek
4 months ago.
𝑯𝒐𝒑𝒆 𝒚𝒐𝒖 𝒂𝒓𝒆 𝒘𝒆𝒍𝒍………𝑯𝒂𝒗𝒆 𝒂 𝒘𝒐𝒏𝒅𝒆𝒓𝒇𝒖𝒍 𝒘𝒆𝒆𝒌𝒆𝒏𝒅……….𝑺𝒕𝒂𝒚 𝒔𝒂𝒇𝒆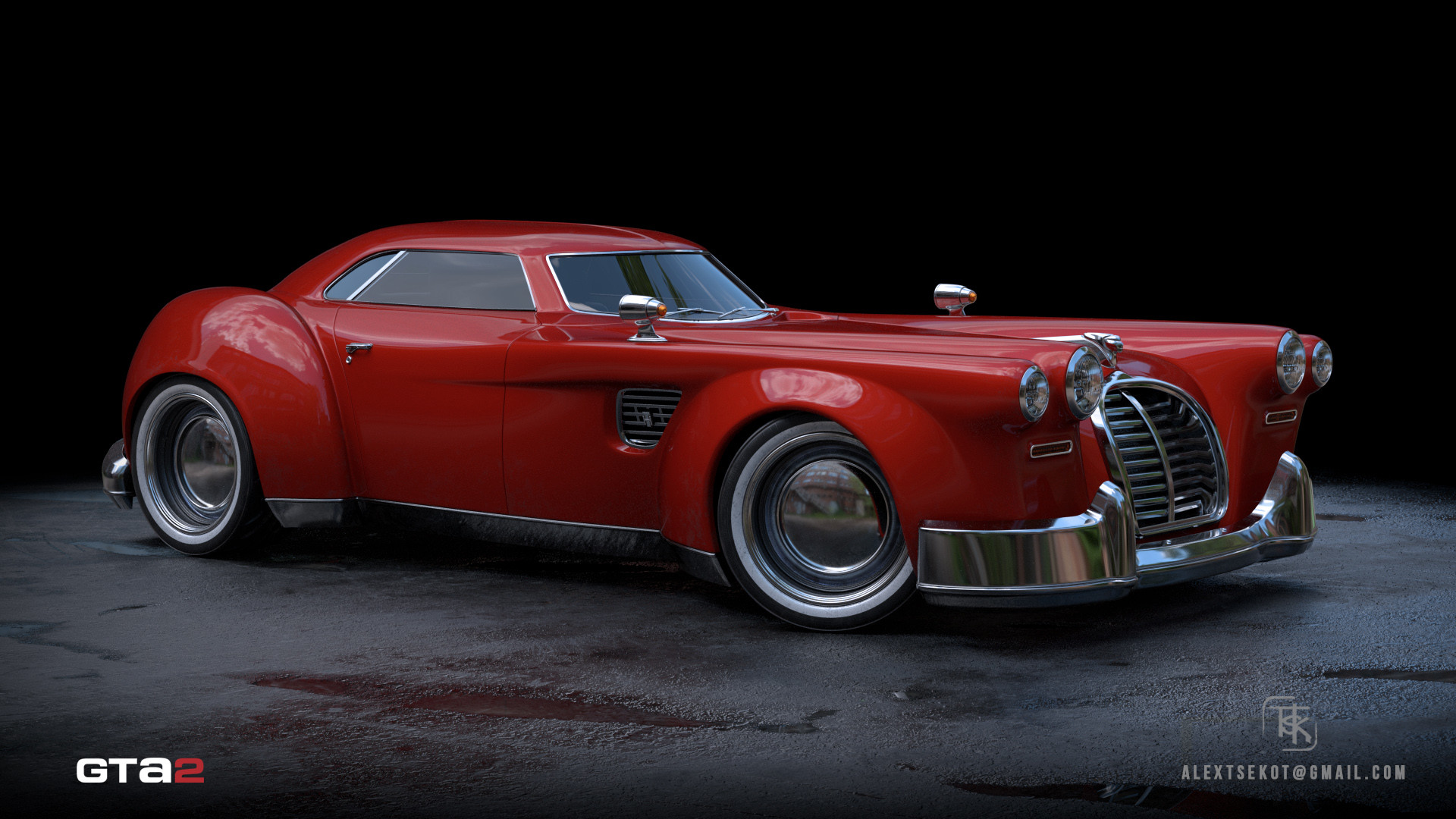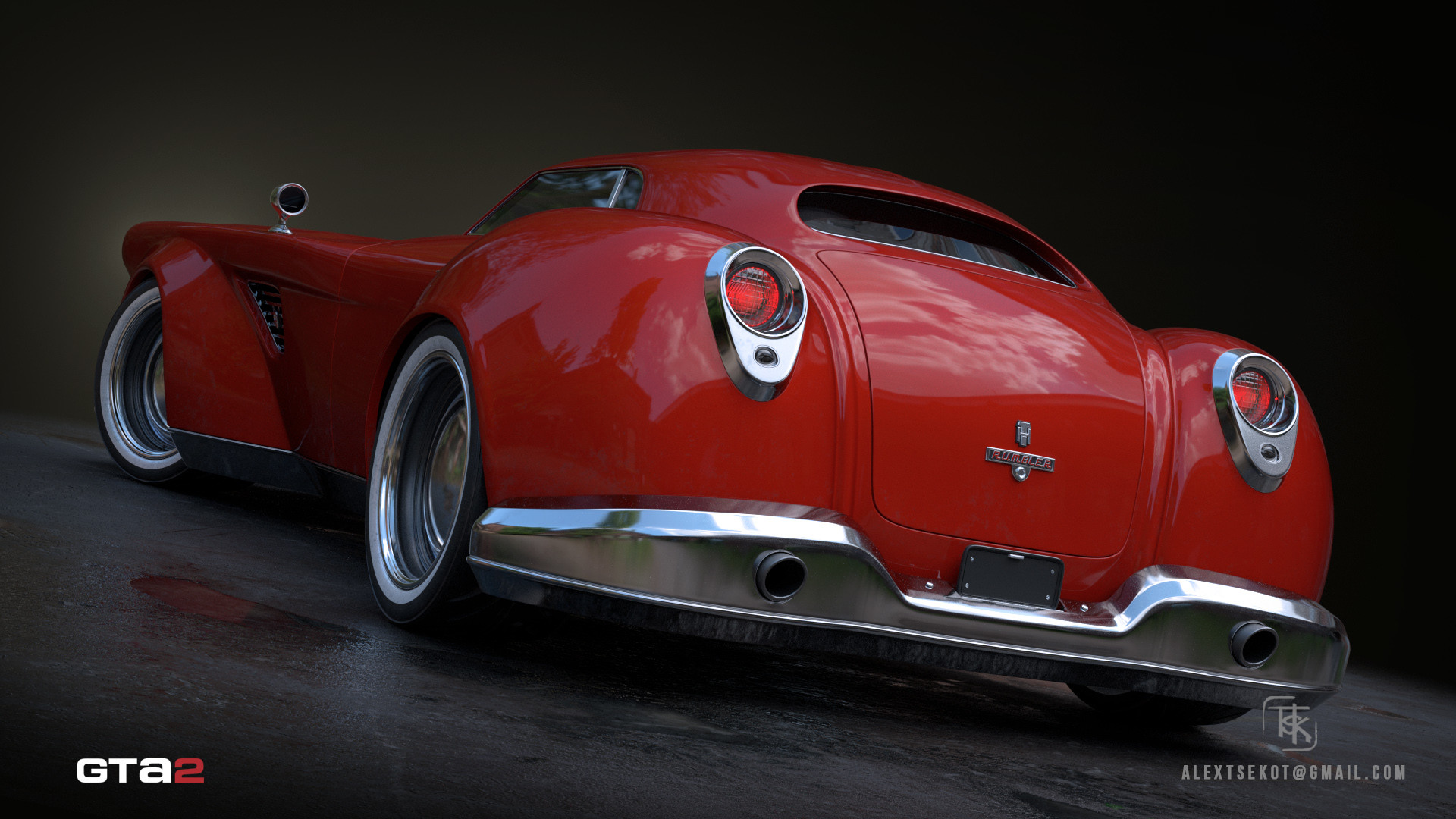 0 Comments
Posted by
armeek
5 months ago.
ᕼᗩᐯE ᗩ ᗯOᑎᗪEᖇᖴᑌᒪ ᗯEEK………….ᔕTᗩY ᔕᗩᖴE

0 Comments
Posted by
armeek
5 months ago.
ᗩᒪ ᑕᗩᑭOᑎᕮ'S ᗷᑌᒪᒪᕮT-ᑭᖇOOᖴ 1928 ᑕᗩᗪIᒪᒪᗩᑕ
Nearly 100 years after his gangster heyday Al Capone's name still gets pulses racing.A bullet-proof 1928 Cadillac Town Sedan that belonged to the infamous mobster prior to his 1932 incarceration is currently up for sale.


Of course, if you want to get your hands on the historic car in addition to its nefarious roots, its also believed to be the oldest surviving armored vehicle prepare to cough up $1,000,000.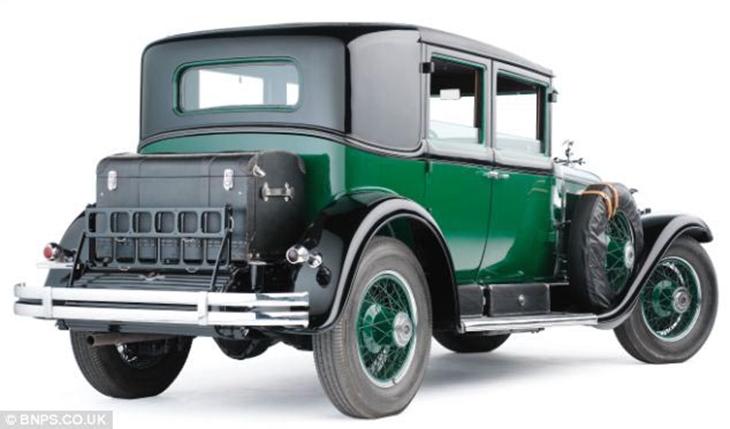 The Cadillac's armor protection may be its most impressive attribute. While it no longer features the 3,000 pounds of asbestos wrapped steel plating it once did, it still features nearly inch thick glass throughout the vehicle.


ᕼᗩᐯᕮ ᗩ Sᗩᖴᕮ ᗩᑎᗪ ᗯOᑎᗪᕮᖇᖴᑌᒪ ᗯᕮᕮK……..STᗩY ᕼᕮᗩᒪTᕼY ᗰY ᖴᖇIᕮᑎᗪ.
0 Comments
Posted by
Kpucumo
7 months ago.
Hello, I just submitted a link to the requested movie (Seve). Check it later 😊 😊
0 Comments
Posted by
armeek
8 months ago.
📽️Award Winning Short Film……………………..★Curmudgeons
★A pair of senior citizens have a relationship that shocks both their families in this potty-mouthed, but endearing, comedy. Curmudgeons is directed by actor Danny DeVito. Theater in New York, where he saw this play and immediately wanted to turn it into a short film…..Tribeca Film Festival Award ★It's a wonderful mix of hilariously crude humor and life lessons being imparted to youngsters, with a sweet side to it that comes out in just the right way. I'm really impressed by this it's the kind of film you should watch if you're feeling sad and need a reminder of what happiness is. Take a few minutes and watch.
RunTime: 17min……..

https://vimeo.com/159449591
0 Comments
Posted by
armeek
8 months ago.
★ 𝙇𝙞𝙛𝙚 𝙝𝙖𝙨 𝙖 𝙬𝙖𝙮 𝙤𝙛 𝙠𝙞𝙘𝙠𝙞𝙣𝙜 𝙪𝙨 𝙬𝙝𝙚𝙣 𝙬𝙚'𝙧𝙚 𝙙𝙤𝙬𝙣.


𝐀𝐧𝐝 𝐣𝐮𝐬𝐭 𝐰𝐡𝐞𝐧 𝐰𝐞 𝐭𝐡𝐢𝐧𝐤 𝐰𝐞 𝐜𝐚𝐧'𝐭 𝐟𝐚𝐥𝐥 𝐚𝐧𝐲 𝐥𝐨𝐰𝐞𝐫, 𝐰𝐞 𝐠𝐞𝐭 𝐤𝐢𝐜𝐤𝐞𝐝 𝐚𝐠𝐚𝐢𝐧.
𝐁𝐮𝐭 𝐢𝐭'𝐬 𝐢𝐦𝐩𝐨𝐫𝐭𝐚𝐧𝐭 𝐭𝐨 𝐫𝐞𝐦𝐞𝐦𝐛𝐞𝐫 𝐭𝐡𝐚𝐭 𝐬𝐞𝐭𝐛𝐚𝐜𝐤𝐬, 𝐚𝐧𝐝 𝐭𝐫𝐚𝐠𝐞𝐝𝐢𝐞𝐬 𝐡𝐨𝐰𝐞𝐯𝐞𝐫 𝐩𝐚𝐢𝐧𝐟𝐮𝐥
𝐭𝐡𝐞𝐲 𝐦𝐚𝐲 𝐛𝐞 𝐚𝐫𝐞 𝐚𝐩𝐚𝐫𝐭 𝐨𝐟 𝐥𝐢𝐟𝐞. 𝐖𝐡𝐞𝐭𝐡𝐞𝐫 𝐰𝐞 𝐦𝐚𝐧𝐚𝐠𝐞 𝐭𝐨 𝐟𝐢𝐧𝐝 𝐣𝐨𝐲 𝐢𝐧 𝐭𝐡𝐞 𝐝𝐚𝐢𝐥𝐲 𝐬𝐭𝐫𝐮𝐠𝐠𝐥𝐞
𝐨𝐟 𝐥𝐢𝐟𝐞 𝐢𝐬 𝐥𝐚𝐫𝐠𝐞𝐥𝐲 𝐝𝐞𝐩𝐞𝐧𝐝𝐞𝐧𝐭 𝐨𝐧 𝐨𝐮𝐫 𝐚𝐛𝐢𝐥𝐢𝐭𝐲 𝐭𝐨 𝐩𝐞𝐫𝐬𝐞𝐯𝐞𝐫𝐞 𝐭𝐡𝐫𝐨𝐮𝐠𝐡 𝐞𝐯𝐞𝐧 𝐭𝐡𝐞 𝐭𝐨𝐮𝐠𝐡𝐞𝐬𝐭
𝐚𝐝𝐯𝐞𝐫𝐬𝐢𝐭𝐲 𝐰𝐢𝐭𝐡𝐨𝐮𝐭 𝐞𝐯𝐞𝐫 𝐠𝐢𝐯𝐢𝐧𝐠 𝐮𝐩…..𝐇𝐨𝐩𝐞 𝐢𝐬 𝐢𝐦𝐩𝐨𝐫𝐭𝐚𝐧𝐭 𝐛𝐞𝐜𝐚𝐮𝐬𝐞 𝐢𝐭 𝐜𝐚𝐧 𝐦𝐚𝐤𝐞 𝐭𝐡𝐞
𝐩𝐫𝐞𝐬𝐞𝐧𝐭 𝐦𝐨𝐦𝐞𝐧𝐭 𝐥𝐞𝐬𝐬 𝐝𝐢𝐟𝐟𝐢𝐜𝐮𝐥𝐭 𝐭𝐨 𝐛𝐞𝐚𝐫. 𝐈𝐟 𝐰𝐞 𝐛𝐞𝐥𝐢𝐞𝐯𝐞 𝐭𝐡𝐚𝐭 𝐭𝐨𝐦𝐨𝐫𝐫𝐨𝐰 𝐰𝐢𝐥𝐥 𝐛𝐞 𝐛𝐞𝐭𝐭𝐞𝐫,
𝐰𝐞 𝐜𝐚𝐧 𝐛𝐞𝐚𝐫 𝐚 𝐡𝐚𝐫𝐝𝐬𝐡𝐢𝐩 𝐭𝐨𝐝𝐚𝐲……𝙎𝙩𝙖𝙮 𝙥𝙤𝙨𝙞𝙩𝙞𝙫𝙚 𝙖𝙣𝙙 𝙨𝙩𝙖𝙮 𝙝𝙚𝙖𝙡𝙩𝙝𝙮 𝙢𝙮 𝙛𝙧𝙞𝙚𝙣𝙙.
0 Comments
Posted by
armeek
9 months ago.

𝐎𝐮𝐫 𝐥𝐢𝐯𝐞𝐬 𝐡𝐚𝐯𝐞 𝐜𝐡𝐚𝐧𝐠𝐞𝐝 𝐝𝐫𝐚𝐦𝐚𝐭𝐢𝐜𝐚𝐥𝐥𝐲 𝐝𝐮𝐫𝐢𝐧𝐠 𝐭𝐡𝐞 𝐂𝐎𝐕𝐈𝐃-𝟏𝟗 𝐩𝐚𝐧𝐝𝐞𝐦𝐢𝐜, 𝐚𝐧𝐝 𝐢𝐭 𝐜𝐚𝐧 𝐟𝐞𝐞𝐥 𝐚 𝐥𝐢𝐭𝐭𝐥𝐞 𝐨𝐯𝐞𝐫𝐰𝐡𝐞𝐥𝐦𝐢𝐧𝐠 𝐚𝐭 𝐭𝐢𝐦𝐞𝐬. 𝐁𝐮𝐭 𝐧𝐨𝐰, 𝐩𝐞𝐨𝐩𝐥𝐞 𝐚𝐫𝐨𝐮𝐧𝐝 𝐭𝐡𝐞 𝐰𝐨𝐫𝐥𝐝 𝐟𝐨𝐮𝐧𝐝 𝐚 𝐰𝐚𝐲 𝐭𝐨 𝐛𝐫𝐢𝐧𝐠 𝐡𝐨𝐩𝐞, 𝐭𝐡𝐫𝐨𝐮𝐠𝐡 𝐨𝐧𝐞 𝐬𝐢𝐦𝐩𝐥𝐞 𝐩𝐡𝐫𝐚𝐬𝐞……#𝐄𝐯𝐞𝐫𝐲𝐭𝐡𝐢𝐧𝐠 𝐖𝐢𝐥𝐥 𝐁𝐞 𝐎𝐤…..#𝐂𝐚 𝐕𝐚 𝐁𝐢𝐞𝐧 𝐀𝐥𝐥𝐞r


𝐒𝐭𝐚𝐲 𝐇𝐞𝐚𝐥𝐭𝐡𝐲 𝐦𝐲 𝐟𝐫𝐢𝐞𝐧𝐝.
0 Comments