Davidleefl43
| | |
| --- | --- |
| About Me: | Love movies |
| Hobbies: | Sculpting singing dancing |
Pictures
Post something on Davidleefl43's Wall
Davidleefl43's Wall
Posted by
Frac
15 days ago.
Thank God it's Friday❗
[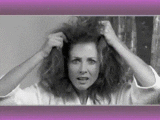 ] 🎈
0 Comments
Posted by
armeek
22 days ago.
📽️ ᔕᕼOᖇT ᖴIᒪᗰ………..𝘼𝙣𝙞𝙢𝙖𝙡 𝘾𝙧𝙤𝙨𝙨𝙞𝙣𝙜 𝙃𝙤𝙧𝙧𝙤𝙧 𝙎𝙥𝙤𝙤𝙛………….★ 𝘿𝙤𝙣'𝙩 𝙋𝙚𝙚𝙠!
Filmmaker Julian Terry has written, produced, shot, edited, and directed this fun horror parody of 𝘼𝙣𝙞𝙢𝙖𝙡 𝘾𝙧𝙤𝙨𝙨𝙞𝙣𝙜 , called……..*𝘿𝙤𝙣'𝙩 𝙋𝙚𝙚𝙠.


𝘿𝙤𝙣'𝙩 𝙋𝙚𝙚𝙠's premise is based around the concept that the game is integrated with the real world and every action the protagonist makes within the game appears in the real world. It's not long before things take a sinister turn as an otherworldly presence comes to fruition.


Julian Terry advises users don't play Animal Crossing late at night.
𝐑𝐮𝐧𝐓𝐢𝐦𝐞: 7Min…………..

https://vimeo.com/449171610
★ ᕼᗩᐯE ᗩ GᖇEᗩT ᗯEEKEᑎᗪ………….ᔕTᗩY ᔕᗩᖴE
0 Comments