About Me:

Liberal attitude, easy going, just along for the ride.
I'm interested in plenty of things, and Im always watching the world go by, its amazing what you can see!

Hobbies:

Going with the flow!
People watching is a huge sport.

Feel free to post & chat. I will reply when I can!
Pictures
Latest Presents
Wall
Posted by
carla98292
5 years, 4 months ago.
"How was your golf game, dear?" asked Jack's wife Tracy.
"Well, I was hitting pretty well, but my eyesight's gotten so bad I couldn't see where the ball went."
"But you're seventy-five years old, Jack!" admonished his wife, "Why don't you take my brother Scott along?"
"But he's eighty-five and doesn't even play golf anymore," protested Jack.
"But he's got perfect eyesight. He could watch your ball," Tracy pointed out.
The next day Jack teed off with Scott looking on. Jack swung, and the ball disappeared down the middle of the fairway. "Do you see it?" asked Jack.
"Yup," Scott answered.
"Well, where is it?" yelled Jack, peering off into the distance.
"I forgot."

Posted by
carla98292
5 years, 5 months ago.
A new supermarket opened near my house and it has an automatic water mister that keeps the produce fresh. Just before it turns on, you hear the sound of distant thunder and the smell of fresh rain.
When you pass the milk cases, you hear cows mooing and you experience the scent of fresh hay. In the meat department, there's an aroma of charcoal grilled steaks with onions.
When you approach the egg case, you hear hens cluck and cackle and the air is filled with the pleasing aroma of bacon and eggs frying. The bread department features the tantalizing smell of fresh baked bread and cookies.
For the record, I DIDN'T buy any toilet paper there.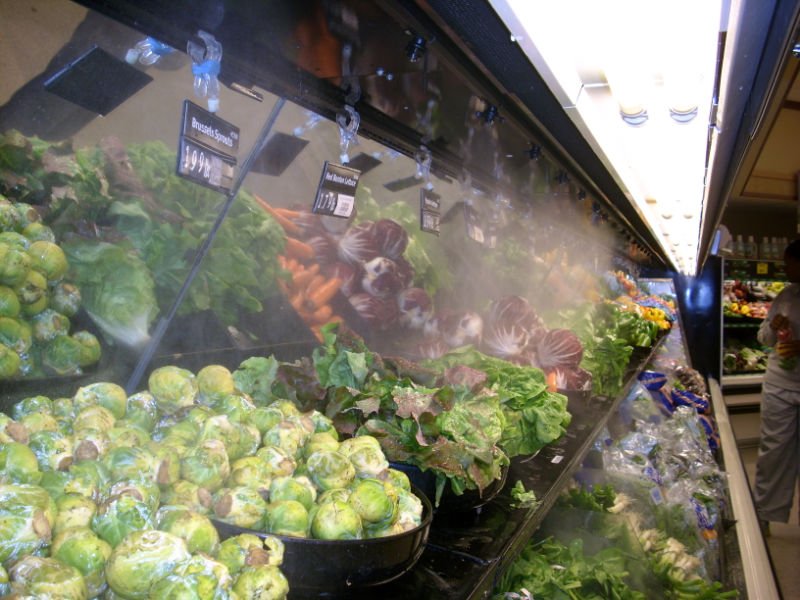 Great Job on your post! I Loved the tree fruit LOL
Posted by
chanya38
5 years, 5 months ago.
and thank you for adding me as well,humm let me think and i will get back to you with the movie sugg,k/
Posted by
carla98292
5 years, 5 months ago.
+ 5 Karma ~ Hope ya have a Goodnights sleep!!!A lonely frog, desperate for any form of company, telephoned the Psychic Hotline to find out what his future has in store.His Personal Psychic Advisor advises him, "You are going to meet a beautiful young girl who will want to know everything about you."
The frog is thrilled and says, "This is great! Where will I meet her, at work, at a party?"
"No" says the psychic, "in a Biology class."

Posted by
deserthawk101
5 years, 6 months ago.
HAPPY RAMADAN - wish you all the happiness and blessings
Posted by
deserthawk101
5 years, 6 months ago.
LOVE poem ... Have a nice day


My beloved has everything
As life giving, as an oasis to the lost traveller in the dunes
As fascinating and mysterious, as the stars on a clear desert night
As pure, as the purest spring waters flowing from the highest mountains
As beautiful, as the rose gardens of Shiraz
As precious, as all the rubies and diamonds of the biggest crown
As mesmerising, as the sweetest wine
As exotic, as the unknown worlds of the Orient
As warming to my soul, as the pleasant spring sun
As colourful, as a beautiful sunset
As refreshing, as an evening breeze
As strong a support, as the toughest rock
As wise, as a thousand wisdom seekers
As clean in heart and soul, as a blossomed white rose
As patient and understanding, as a dervish
As humble and modest, as a young scholar in search of mysteries
As loving, as the biggest heart can ever love
As generous, as the richest kings who rule empires
As sweet, as the sweetest honey from the highest meadows
As caring, as a mother to her child
Oh, My beloved has everything


Posted by
Danzing
5 years, 6 months ago.
Ah, I wasn't sure anyone was even really listening haha, thank you
Posted by
Danzing
5 years, 6 months ago.
Thank you, may I ask what I said that you liked so much?
Posted by
kspratt
5 years, 7 months ago.
holla queen lizzie II 60 years
Posted by
MagsInCR
5 years, 8 months ago.

to our awesome site!

Check out the forum (tab at top of page) Front Desk / Learn the Site (one of the top sticky notes) for a ton of useful information !!
Posted by
kspratt
5 years, 8 months ago.
I'd love t oput a few more things on here but my laptop is being hideous. And I don't think the 19-hour rain shower we've had has helped much..
Make a Post