| | |
| --- | --- |
| About Me: | Not Entered |
| Hobbies: | Not Entered |
Pictures
Wall
Posted by
ProUfos
2 years, 3 months ago.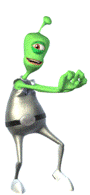 Make a Post
Information
Support the Site
Site Updates and News
Primewire Trivia
Latest Comments
Quantico
lando12310 : So basically, just a repeat of last season? Lot's of flashbacks and sex.
31
pausepause : Boring. Wait, did I say boring? I meant nothing remotely new, interesting or ori ...
Support the Site
Tell Us Stuff