PrinceCharmin
I AM A DUDE, sad thing it won't let me change it
About Me:

-First of all i'm male (yeah my gender went wrong for a reason)
-Second i really dislike random friendship and i'd hate to decline it but just keep it chill.. pretty simple talk to me then add me and you'll get accepted right away trust me but otherwise its a click of rejection

anyways...:)
About me:
J T Dawson

03.02.09
The day I started living
"EVERY TEAM NEEDS A HERO, BUT EVERY HERO NEEDS A TEAM"
-Magic Johnson-

"ASK ME TO PLAY. ILL PLAY.
ASK ME TO SHOOT. ILL SHOOT.
ASK ME TO PASS. ILL PASS.
ASK ME TO STEAL. BLOCK OUT.
SACRIFICE. LEAD. DOMINATE.
ANYTHING.
BUT ITS NOT WHAT YOU ASK OF ME.
ITS WHAT I ASK OF MYSELF".
-Lebron James-

JTD...'THE BOYS'...19...toronto...year 11...family...mates...basketball...Cranny Ice...EH Panthers...CFC...Juddy...touch rugby...


Hobbies:

got rare but a foremost one would be playing basketball
Pictures
Latest Presents
Wall
Posted by
CloudyMinded
6 years, 2 months ago.
Happy Halloween!!!

Posted by
webcutie
6 years, 3 months ago.
Welcome to the site

Posted by
mammatirs
6 years, 4 months ago.
awww thanks hunny here some for you too x
Posted by
nikkinekromantix
6 years, 4 months ago.
hey, thanks for the awesome post
my day is going well, how is yours?
Posted by
Rooby86
6 years, 4 months ago.
Ps. What we watching tonight?!?!?
Posted by
Rooby86
6 years, 4 months ago.
Hahaha, aww bless you *Rooby permits the prince to stand straight again*
Nah, he was only in the England youth team, I don't think he was famous or anything!!! He was pretty darn cool though! They used to order the ankle converse from america, he said you were a nobody unless you had some converse to play basketball in
How good's that?!? Do you play in converse, cause if not I wont accept your friends request
hahaha, just kidding
Yeah send away, we both have the same principal on the matter, so go ahead kid, make my day
(I always wanted to say that, I will however understand you not wanting to be my friend after reading that last bit
)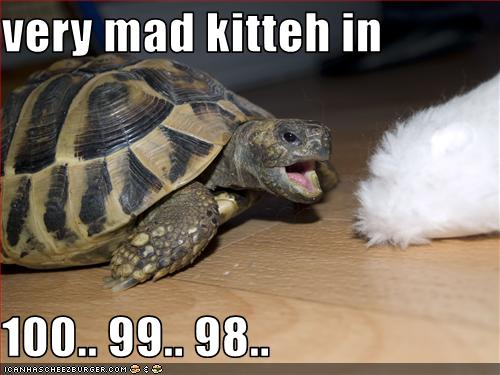 Don't ask me why but I'm in a turtle mood today
Posted by
Rooby86
6 years, 4 months ago.
Aw hello... Wow, loving my post!!!
I feel all special hehehe
I'm loving that you're a basketballer... *Rooby bows in respect* I'm from a basketballing family, it makes me go mental crazy, I get way too involved


How's it going then?! Everything alright?!? How did you find me just out of interest?!? (And I respect that you don't like random friend requests, I have so many "so called" friends that have never posted back to me or anything... N yet they added me!!! WTF?!?!?


Take it easy you
Posted by
ozzium
6 years, 4 months ago.
K+ backtcha ty my friend
Posted by
PrinceCharmin
6 years, 4 months ago.
Make a Post